I'm a BIG fan of NBA and it is undeniable to admire a team that is doing so well and keeps on breaking records after records. Golden State Warriors did it again for the second time, to win the NBA league championship. What this team makes so special? What can we learn from them?
1.Consistency is the name of the game.
"Keep moving ahead because action creates momentum, which in turn creates unanticipated opportunities"-Nick Vojivic
Investing is not a sprint, it is a marathon. Cliche as it sound but it is still very true to this day. I've been investing for almost six years now and there came a time that I got exhausted of doing it. You'll possibly get tired along the way and it takes a solid conviction to keep the ball rolling. There will be sudden events, bills to be paid,emergency that will come unexpectedly and you'll get tempted to withdraw your funds. Your greatest enemy is always yourself and you'll keep on fighting it all the way in your journey.
Rooting for my team Cleveland Cavaliers gives me an opportunity to observe how tough this opponent is. They are indeed the real deal! I can remember many times I've watched a match with my favorite team against them only to find-out that they seemed to dominate most of the time. They are very good and very consistent in their plays and that's why they've continued the momentum. In return, a solid win this year ! On the other hand, investing needs commitment and consistency. That should be our common ground.
Few weeks ago, I received a message from a lady asking help to claim a stock certificates from her dad who already passed-away. Upon checking on the documents, her dad bought the stock way back 1993. Woooh! That was more than two decades ago! Meralco (MER)  that time was around 32 pesos per share and now it is already 261 per share- an outstanding  717.86% gain minus the dividends.
It is a proof that investing really works if you will do it with right attitude. I told the the daughter that she must be happy because her dad did something incredible (not knowing she's one step away to become a multi-millionaire). I 'm glad to know that there are still people who are doing it to this day and I am very hopeful that I'll be able to hear another success stories in the coming years from investors like you.
2. Focus on the best asset that gives highest return in your portfolio.
"I've been SECOND my whole life. I was the SECOND best player in high school. I was the SECOND pick in the draft. I've been SECOND in MVP voting three times. I came SECOND in the finals. I'm tired of being SECOND…I'm done with it"- Kevin Durant

 
Everyone would agree that acquiring Kevin Durant from OKC to Golden State is the best thing that happened in the entire NBA this year. He is a leading, performing, and a Blue-chip athlete! A very talented player and very hungry to get his first Championship title who joined a team that is dying to redeem their title in sports. That makes them invincible!
We were taught to do proper allocation in our investment portfolio, I would not disagree with that. However, concentrating bigger portion on a best performing investment avenue is wiser to do. Personally, my investment is concentrated more in the stock market because I believe that the opportunity is always best here. I'm putting my money every time I have the opportunity to buy a stock when  it is cheaper and lower, given that it has good fundamentals and promising market direction.  For many years, I've been buying IPOs (companies that are just going public) from growing and performing companies. My best returns are still coming from them!
If you are investing in stocks or doing position trading, choose stocks that are leading in their industry. There should be always "new" from that company- whether it is a new management team, a new product, a new market, or a new high in stock price. In addition, its quarterly earnings and annual earnings should be accelerating.
3. Always have a back-up plan.
You can have everything that you need to be successful but anything can happen. Financial market like any other can change from time to time. You probably very sure on what you're doing and a market crash happens the next day. I'm not scaring you but it happens couple of years ago.
Always have enough emergency fund to back you up when anything comes in so that when you're in that situation you can say that everything is under control and what you can do is to wait that the market can recover as soon as possible. Coach Steve Kerr seems not running-out of back up plans in terms of managing adversities.
4. There comes a BAD day!
"If you don't fall, how are you doing to know what getting up is like"-Stephen Curry
2016 was the crowning glory of Golden State Warriors in their regular season- breaking records after the other until such time they fell-off the NBA finals. Cleveland Cavaliers on the other hand won the long-awaited first Championship.
Stephen Curry and his colleagues promised to come back and learned from their mistakes- and they did! In the stock market, there comes a time that you are in the middle of bearish season where stock prices are dropping like raindrops. Always remember that it is not the end of the world!
5. Patience is always a virtue. Discipline is the key.
I love Lebron James and Cleveland Cavaliers but nobody can disagree when I'll say that this team is the most persistent team in the league. All they want to do is to play their best in every game. As  result, everyone is contributing to the team, even bench players are scoring like mad men.
Investing takes a miles-away of patience. Is it worth the wait? Yes. Your discipline and determination will tell you where you are going. Warren Buffet is the perfect example of a very patient investor. He has most of his success in his investments on the latter part of his life and it's all worth it. Now for the record, he is one of the wealthiest person alive.
6. There's always a chance to start over.
"There's always next year to play." That's how I was comforting my friends who are GSW fanatics, now it's their turn to ridicule me! You probably start right but right in the middle you have messed-up or  you were so excited at first but along the way you've lost the interest to continue. It is a long journey and it is pretty normal that our motivation changes. Good thing about it is that there's always second chances. It is not too late to begin again. Like the Warriors, they've lost many opportunities to hit all-time records and opportunities last year but they've never stopped from there.
7. The greatest investment is yourself.
An amazing thing about this team is that they evolved super-fast! They became better every time they played and not only that, individually represents something. What they have succeed right now is the result of their hardwork and learnings. This is not to undermine my favorite team Cavs but they have something different in them.
We often hear "Aral muna bago invest" and that is very reasonable. If you want to succeed in life, you need to focus on learning first. Most of the Filipinos are very prone to scam because we are easily enticed with all the promised returns and made up stories that does not make any sense. Benamin Franklin says " An investment in knowledge pays the best interest".
8. Always be flexible to change.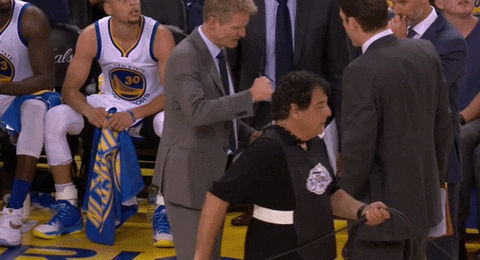 Adjusting to the current situation is essential to life. There will be time that you need to let go of your favorite stocks, switched to money market during very volatile season, or change an investing avenue. Just keep yourself to be always open to change. Financial market is so dynamic and it changes from time to time.
9. Do not chase for immediate profit.
The greatest enemy of an investor is chasing for a quick return. I'm not against traders since I am a trader myself. However, my point is put it in your heart that there is a time for everything. You have to define your goals first since there are particular investment avenues which are aligned on your goals and your risk appetite. The higher the return, the higher the risk. The lower the return, the lower the risk.
10. Thinking long-term always pays-off.
"Someone is sitting in the shade today because someone planted a tree long time ago"- Warren Buffet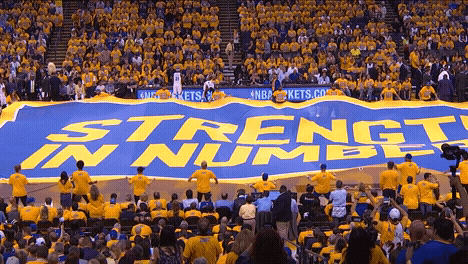 I always consider myself as a long-term investor to this day. What I'm doing  for many years is that if I have gains on my short-term trading I made sure that I'm always going to add it to my long-term investing. I'm proud to say that my investment is still untouched. My goal still does not change. I always keep my eyes on my long-term goal that after 20-30 years, I would retire rich and spend the rest of my life with my family.
.