Finding the right one is like searching for gold nuggets scattered in the sand. We have our own standards, but most of the time the right guy or right woman can really be too elusive. If this thing is easy, there will be no more hopeless romantic singles that are still waiting to this day. What if that person is just all  around? Things that you may find when you try to date an insurance agent…
 1. Your security will always be his top priority.
He is destined to protect your future and the future of the people you love. Will it be more wonderful if he will be part of your future too? He is yours for the taking, give him a chance to date you and your life will never be the same again.
Malay mo, may poreber nga naman pala! Asezz…
2. He will always treat you special. He knows your worth is more than anything.
That's what he does best! He is one of a kind and he will pursue you in his own special way. Hindi lang siya magaling sa policy, he's also good in winning your heart's desires. Sinusuyo nga nya mga clients para mag sign-up lang, ikaw pa kaya…
3. Facing rejections has been his bread and butter. He doesn't give-up easily.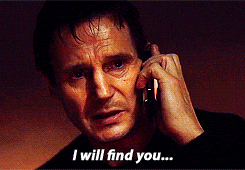 A man of grit you need that can fight for you. Life is difficult and everyday is a struggle to get through. Having a strong man by your side that has already gone through challenges and failures  is a key to pursuing your dreams. It takes a tremendous amount of courage to do that.
Through times, he becomes fearless and assertive in facing uncertainties. He knows well how to commit and deliver. With all the quotas and monthly targets, I believe a life together with him is a never -ending adventure.
4. Definitely he's the guy you've been waiting for.
Remember the day you started to pray for him. A man that honors commitment.  He is an ultimate keeper and he will be with you for the long-term. 
He understands that a good thing takes time to blossom. As they say, Rome wasn't built overnight. He keeps that in mind.
5. He can be your coffee buddy you can always count on…
Hot choco, frapuccino, latte, and cappucino were already embedded in his blood. Ever since coffee shops were invented, it has been his favorite tambayan, opisina, meeting place, charging area, and kusina. Many times, nakiki-wifi lang din siya.
I assure you, he will be with you from starbucks to coffee bean…
…and to the ends of the earth. Lels!
6. Hard work is his trademark.
He wakes-up earliest of the day and goes to bed the latest in the evening! Daily grind is his distinctive forte and his diligence is beyond compare. There's no room for being idle and lazy, he values what he's doing. His self-reliance and independence  are things that many people admired. 
He pays his bills, he feeds himself, and he yields the tasks given to him.. He is very responsible and reliable!
7. He can handle difficult people and he will take care of your mood-swing too.
He will be with you whether in good times and in bad times. He affirms that there are times in a relationship that gets shaky. You don't have to worry because he is patient and persistent. He will go an extra-mile to understand you when something goes wrong. He will communicate with you, even about tough issues and even if one of you is upset with the other.
8. He's a man of action. 
He's good in  planning and executing. Procrastination is his greatest enemy, he always goes ahead. He likes to challenge himself to make a difference and he can surely brings- out the best in you!
9. Because men who sell insurance are the new pogi!
Gone are the days of past popular  guys. Many things have already changed. He is the real deal! He knows how to carry himself to the world and be presentable enough to face it.  He has good confidence but he keeps his feet on the ground at the same time. He knows that humility is always irreplaceable. 
10. …and nothing beats the perks of his financial rewards and travels
His long hard work will soon be paid-off. He is working on towards his goals. He knows that his sacrifice today will result to a good harvest one day. 
His free-spirit is yet to go around the world. It is waiting for the smell of  Maldive's beach, the touch of the snow in Oslo, and the cherry blossoms in Hokkaido. Here's the perfect example of  "adulting" in the making.
Are you now ready to date an Insurance Agent?
DO YOU WANT TO LEARN TECHNICAL ANALYSIS? FUNDAMENTAL ANALYSIS? CANDLESTICKS AND CHART? 
Book me a one to one session and let me coach you: text me 09369280089/09475624107 or send me an email investambayan@gmail.com
ARE YOU LOOKING FOR A PURPOSE IN LIFE OTHER THAN MAKING MONEY?
Join our small group with the best-selling author,sought-after speaker and a life-coach Randell Tiongson every Sunday 1:30 pm-3:00 pm @ Craft, Greenhills. It is for FREE!
IF YOU WANT TO FOLLOW MY BLOGS AND TIPS, DON'T FORGET TO LIKE OUR PAGE:
 Investambayan- Personal Finance and Investments