Stock Market is speaking a different language and it is still an alien to most people until these days. Lets take a look on the daily life of an investor and a trader. Here are the things you need to know…
1. Just because they are investing,does not mean that they are living like Kings and Queens.
WARREN BUFFET: The Richest Investor of All Time
They are just ordinary people like you and me. It could have been your neighbor next door you don't know anything about…
2. Stock investors don't have a ton of money you think they have.
They are just saving every single centavo, little by little. They strongly believe that a million starts from one small peso and is done consistently, one at a time…
3. Imagine the sacrifice they're doing for their long-term goals.
They bring baon to the office, they commute day-in and day-out, and they walk one kanto to save a peso fare. They will grab each and every opportunity to save-up and have it invested properly.
4. …and they understand the fine line between an investment and a scam.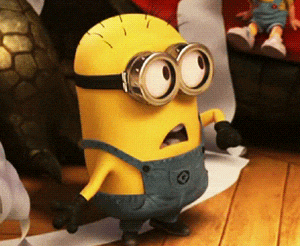 They don't invest when:
– It is too good to be true!
– It promises a guaranteed return.
– they don't understand what is going on.
5. Not everyone got it right, many of them have failed.
90% lost their money in the Stock Market
6. A lot of their days-off are spent alone, either reading books or looking at their chart. They become good readers later in life.
Bookstore has now their favorite "tambayan". They believe that learning plays a big part to their success. Yes, it really is!
7. Sometimes they mistakenly called their kids using stock codes or stock names.
8. Some of them are happy when the market is going down.
During "ghost month" or market corrections, they feast because they can buy more at a lower price. A great  opportunity to shop around. A very good " discounted sale" indeed. 
9. While other people are dead-bored in life, they remain joyful and passionate.
They find meaning when life is uncertain. Their hopes and dreams are set on what lies ahead of them. They are the most positive people I've ever met and they are trained to think beyond the present situation.
10. They are the only people who love Monday. For them going to work and earning more is an opportunity. And of course, market opens!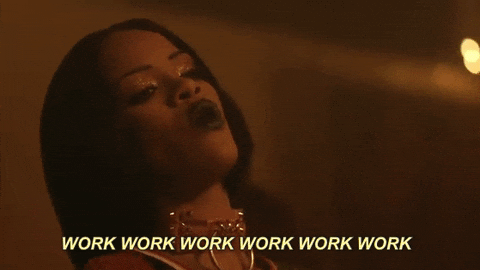 They hate being absent and being late because it is only a loss from their salary. They are very keen on their paycheck. They monitor it more than you do.
11. Among their friends, they are the only ones who knew Yellen and Federal Reserve.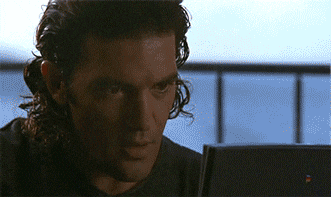 Maybe you are wondering where did they get all the information. They are well-verse like an economist or a  business expert. It seems like yesterday that they copied your answers in Math way back in high school. But now, you are the one who keep on asking to them.
12. …and they celebrate when they heard positive news about the economy.
13. If someone asks them a quote in life, Warren Buffet is the first thing in their minds. 

It has been their favorite topic everytime. They talk about it almost everyday. Good job kiddos, Lolo Warren must be proud!
14. They've suddenly become followers of ANC, Bloomberg, and other business news.
Goodbye to the favorite Teleserye.  It doesn't concern them anymore if they haven't followed a favorite celebrity. Instead, they get excited on market news, success stories, and business updates. Now, they are already fans of successful entrepreneurs like Jaime Zobel de Ayala, John Gokongwei, and Henry Sy.
15. They are an avid fan of delayed gratification!
 
16. They always believe that an investment in knowledge pays the best interests.
Aral muna bago invest!
17. Now that they're not in school anymore, an irony that they get so much  interested to study harder.
They are studying hard to learn almost everything. They are the only ones who understand the parts of the candlestick: opening, closing, high, and low. They also knew how to check support and resistance.
18. They have their fair share of good times, and bad ones too…
Sometimes they get emotional too, they are only humans after all. However, they understand that the market is volatile. But because of their grit, they keep calm and keep what they believe in. 
19. And in the end, nothing sounds better than knowing that they are doing this for their family.
Their dedication is set for the future of their family. For now, they will work and earn more so that one day they can retire young and enjoy the fruits of their labor.
DO YOU WANT TO LEARN TECHNICAL ANALYSIS? FUNDAMENTAL ANALYSIS? CANDLESTICKS AND CHART? 
Book me a one to one session and let me coach you: text me 09369280089 or send me an email palengkekid@gmail.com
ARE YOU LOOKING FOR A PURPOSE IN LIFE OTHER THAN MAKING MONEY?
Join our small group with the best-selling author,sought-after speaker and a life-coach Randell Tiongson every Sunday 1:30 pm-3:00 pm @ Craft, Greenhills. It is for FREE!
IF YOU WANT TO FOLLOW MY BLOGS AND TIPS, DON'T FORGET TO LIKE OUR PAGE:
 Investambayan- Personal Finance and Investments